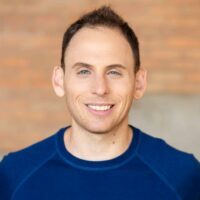 Erik Levi, FNTP
Erik Levi is a co-founder of HolisticNootropics.com and a certified holistic nutritional therapy practitioner. As an NTP Erik takes a nutrition first approach to health. He has worked with many different people to help them use nutrition to optimize their quality of life. Erik believes that mental health is a physiological process and cognitive enhancement is not something that can be achieved by just taking some pills with good Amazon reviews. Instead, true cognitive enhancement comes with the right balance of nutrients, movement, and gratitude. Erik continues to stay up to date with the most current nootropic and holistic health research and promises to deliver the best solutions possible. You can check out his personal health blog/podcast/YouTube Channel all under the name Holistic A-Hole.
Lydia Joy joined me to discuss minerals and how they affect the quality of life.  Lydia is a mineral expert who teaches other health practitioners how to utilize hair-tissue mineral analyses to understand how the body works. About Lydia Joy Lydia Joy is an empowered single mom of four fabulous boys. She is a Nutritional …
At Holistic Nootropics, we are committed to presenting every individual with clear, trustworthy, evidence-based health and wellness information. To be your most trusted source of information, all of our content is medically reviewed to verify our contents' accuracy. The clinicians vetting our content bring extensive background from across the spectrum of medical specialties and their perspective from years of clinical practice, research, and patient advocacy.