Bliss.
That feeling after 90 stretchy, bendy, sweaty minutes on the mat.
That jello, spacious feeling in your bones where all the worries you came into class with have melted away.
This is why you do yoga.
This feeling of peace and relaxation that seems elusive in most other areas of life.
If yoga is your drug, then you chase it like a dragon.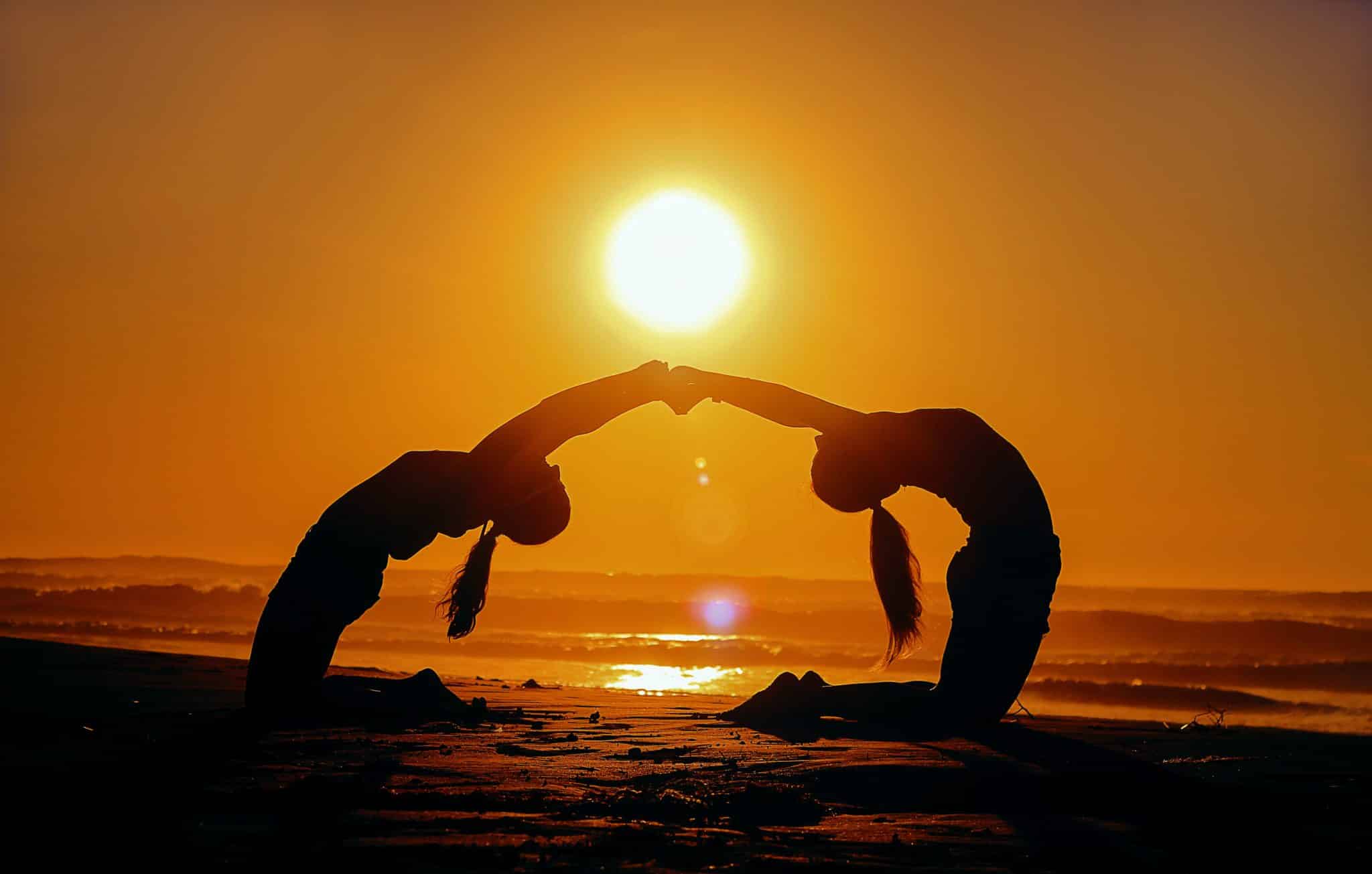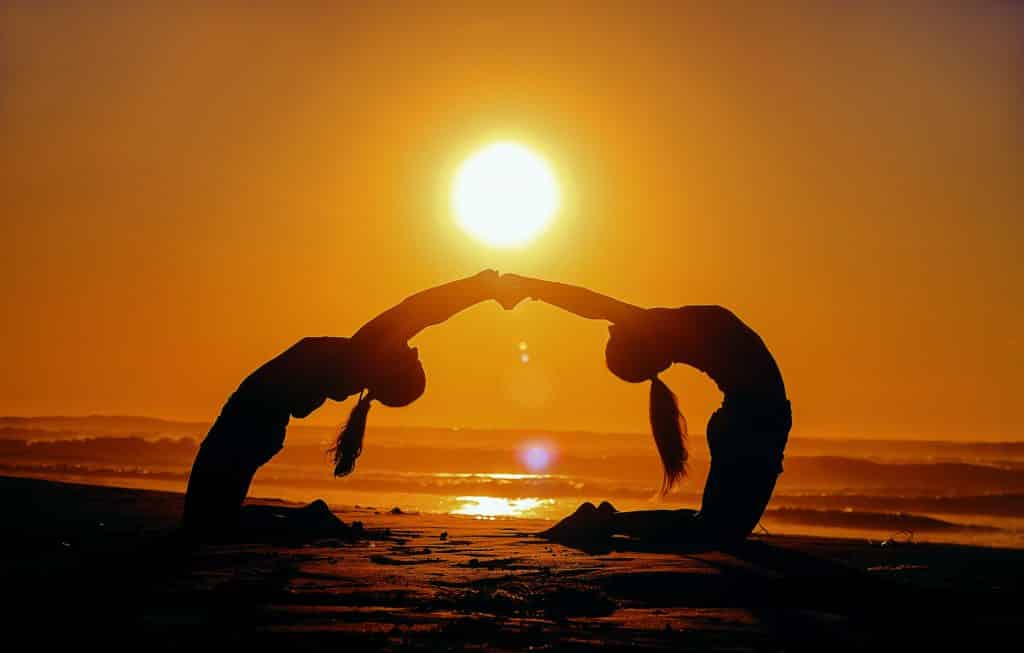 You also know that it doesn't take long for that yoga high to wear off while you unconsciously slip back into old habits and thought patterns.
The question then becomes, is there a way to make this feeling last longer?
Can you take that yoga bliss with you as you navigate your daily life?
In short: yes!
The Mental Health Benefits Of Yoga
The mental health benefits of yoga cannot be understated.
Its ability to improve your mood, focus, and calm your anxiety is what has made yoga a multi-billion dollar industry.
Even yogis who have been practicing for years experience these mental benefits.
Yoga's unique ability to use physicality for mental benefits is hat keeps people coming back to the mat for more.
Stretching specific muscles, twisting the spinal cord, stimulating the vagus nerve, and inverting your entire posture can turn your mental health on its head and leave you with that blissful feeling you desire.
But to make this feeling last, you must focus on the nutrition and chemicals you put in your body.
READ MORE: Nootropic Benefits Of Yoga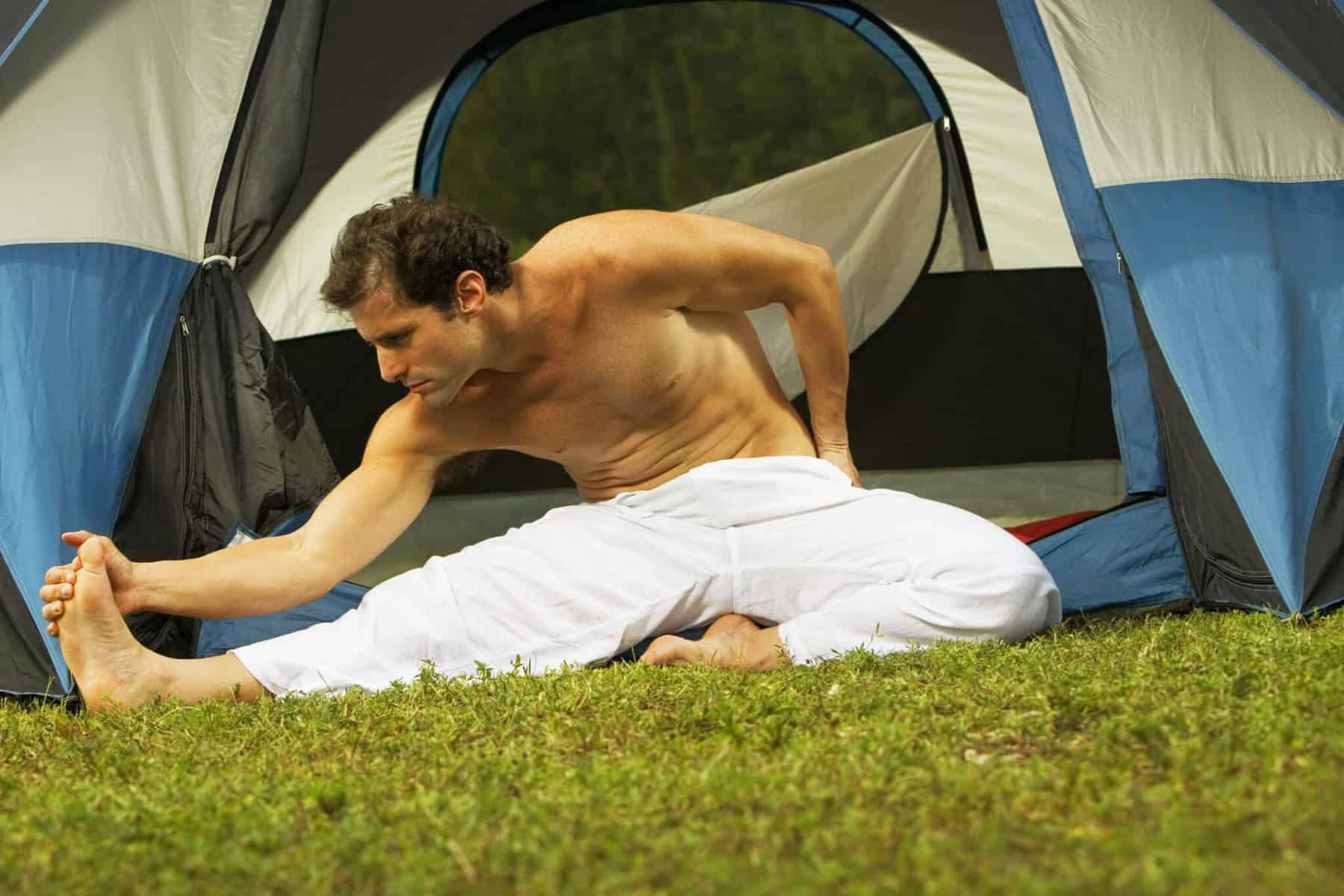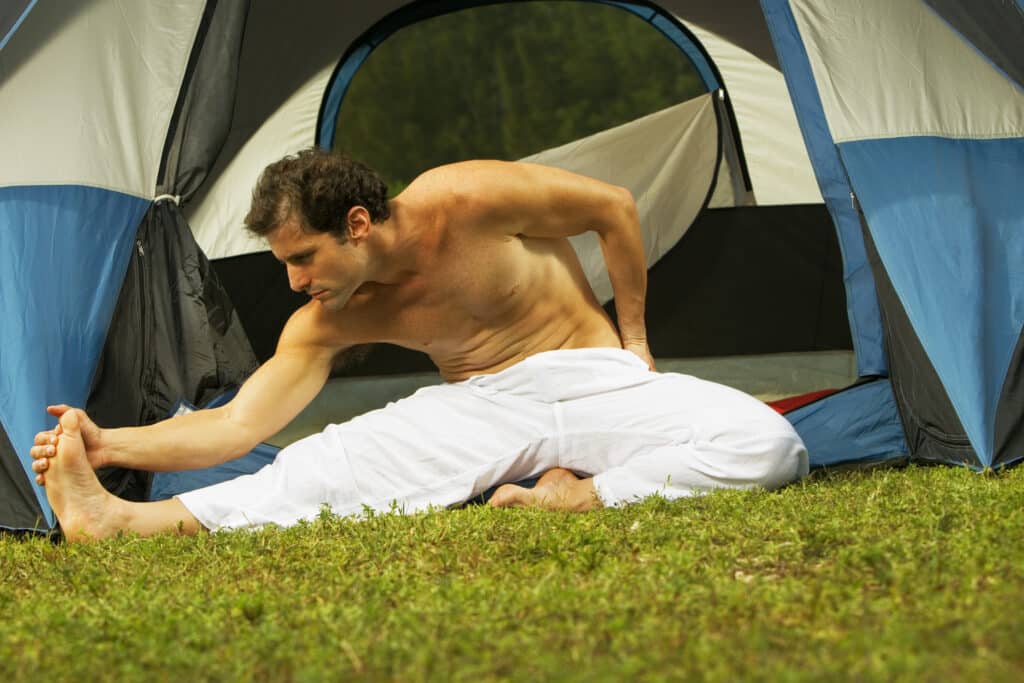 Yoga, Diet, and Supplements
Like any other workout, attention to diet can help you see better results with yoga.
Focusing on nutrient-dense foods like organic vegetables, fruits, healthy fats, and sustainably-raised meats will undoubtedly help you reach your physical goals.
Most diets pair well with yoga. Plant-based, keto, paleo, and ayurvedic diets all promote benefits that can help you reach your weight and fitness goals.
However, supplementing with the right nutrients can fill in the blanks missed by your diet.
Nutritional supplements help compensate for gaps that many foods just can't fill.
There are several reasons why diet alone isn't sufficient to reach an optimal nutritional status.
These reasons include food quality and individual needs for certain nutrients.
7 All-Natural Forms of Magnesium
Stress Reduction
Improves Sleep
Mood Enhancement
Sharper Cognition
Cardiovascular Benefits
Why Supplementation Is Necessary
Many foods we eat these days are simply lacking in nutrients due to poor quality soil and farming practices1H. S. Jat,a Ashim Datta,b P. C. Sharma,c Virender Kumar,a A. K. Yadav,b Madhu Choudhary,b Vishu Choudhary,b M. K. Gathala,d D. K. Sharma,b M. L. Jat,a N. P. S. Yaduvanshi,e Gurbachan Singh,f and A. McDonald. Assessing soil properties and nutrient availability under conservation agriculture practices in a reclaimed sodic soil in cereal-based systems of North-West India, Arch Acker Pflanzenbau Bodenkd. 2018 .
Pair that with an overly toxic environment that has increased our need for specific vitamins and minerals, and you get the need for increased nutrition through supplementation2Jessie B. Hoffman, Bernhard Hennig. Protective influence of healthful nutrition on mechanisms of environmental pollutant toxicity and disease risks, Ann N Y Acad Sci. 2017 .
Physical and emotional stress from the modern world drains our bodies of the little nutrition we get from our diet alone, and we end up running at a nutritional deficit.
There is reason to believe that this is why so many people suffer from records amounts of chronic disease3CDC. Chronic Diseases in America.
This is why I highly recommend supplementation to almost everyone.
While supplements are certainly not the answer to all of life's problems, they can offer some physiological support.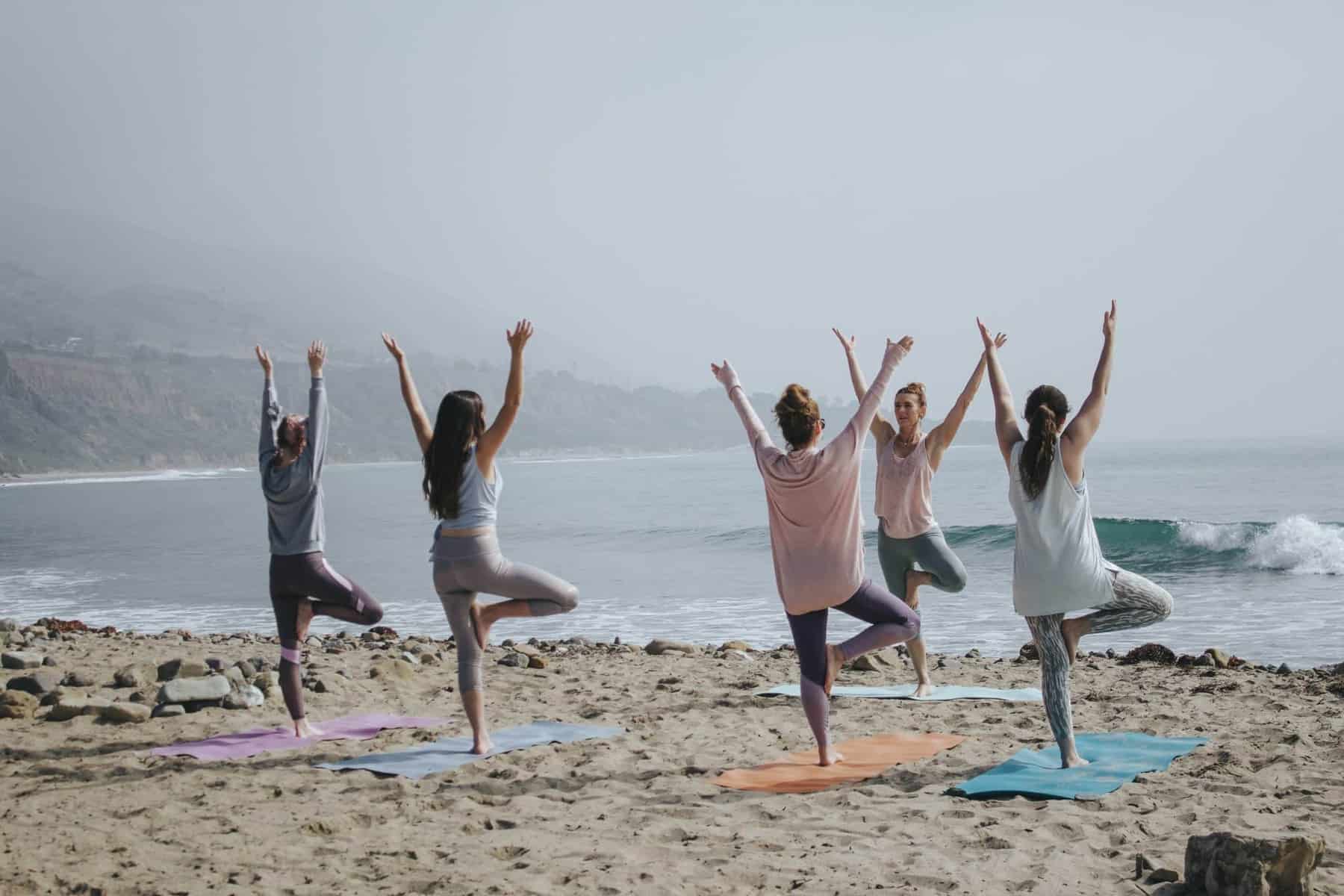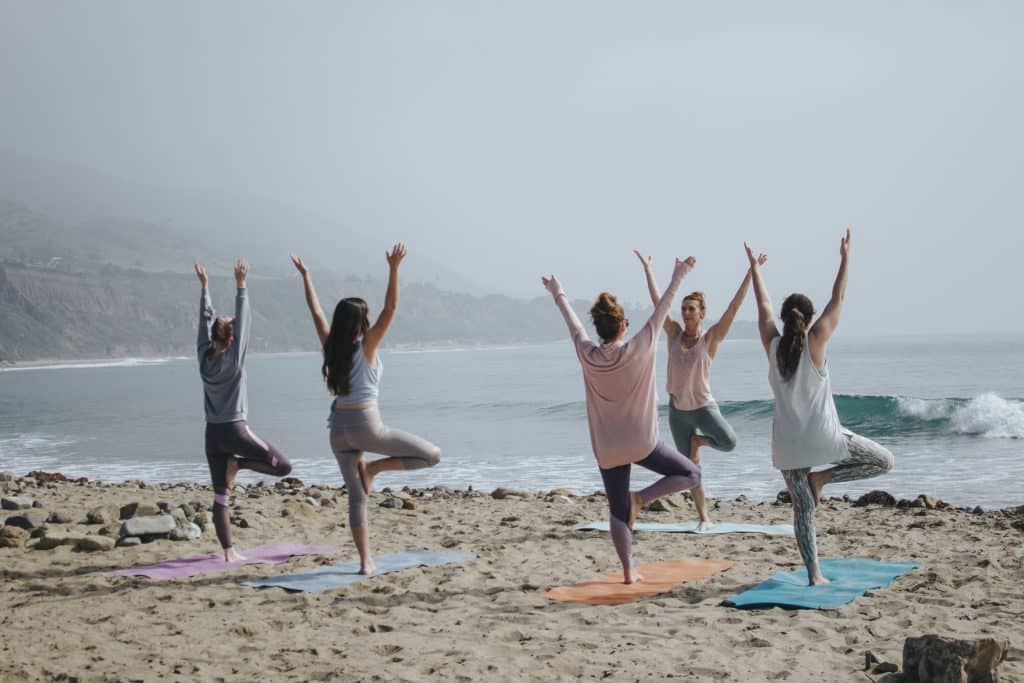 Nootropics
In the world of supplements, nootropics are the new kids on the block.
Although nootropics have existed for close to 50 years, they have begun to gain popularity amongst many health and biohacking communities.4Giurgea C. Pharmacology of integrative activity of the brain. Attempt at nootropic concept in psychopharmacologye, Actual Pharmacol (Paris). 1972 .
Nootropics are supplements that enhance cognitive ability5Froestl W, Muhs A, Pfeifer A. Cognitive enhancers (nootropics). Part 1: drugs interacting with receptors, J Alzheimers Dis. 2012
These enhancements include overall mental health, mood, focus, memory, neuroprotection, sleep, and even longevity.
Many nootropics are supplements that you may be familiar with and may already have experience using, but didn't know that they have cognitive-enhancing benefits.
They come in several different forms, including vitamins, minerals, herbals, and fatty acids.
Of course, some nootropics have been synthetically explicitly designed as nootropics, like racetams, which are also very popular.
Read More: Why You Should Never Buy Nootropics From Amazon
Nootropics and Yoga
Pairing nootropics with your yoga practice can enhance the many cognitive benefits of yoga.
This effect is because nootropics support your neurotransmitter formation and balance and physically give you more of the chemicals you want in your brain to feel good.
Add to this the power of enhancing the mind-body optimization of yoga, and you have a powerful combination.
Below are some of my favorite nootropics to pair with your yoga practice.
Keep in mind that the timing and dosing of these nootropics are essential.
These aren't meant to take during or just before a class, as your body will not absorb well due to the physical stress of yoga.
Check below for my favorite nootropics that help enhance the benefits of yoga.
Read More: Mind Lab Pro vs Qualia Mind- Which Nootropic Stack Is Best For You
The Best Nootropics For Yoga
---
---
---
---
---
---
---
---
---
Wrapping up
What nootropics and supplements are you using in your practice?
Let us know in the comments!