Saffron, the dried red stigmas of a small purple crocus is one of the most expensive and sought after spices in the world.
For over 3000 years it's been used mainly as a natural additive in cooking to enhance flavor, color, and aroma.
The origin of Crocus sativus can be traced back to the Late Bronze Age in Crete; since then, saffron has been cultivated all over the world, but especially in Mediterranean Europe, India, and south-western Asia.
Recent research, mostly out of Iran, has shown that saffron may be a potent nootropic with cognitive enhancing and neuroprotective features.
This article will explore what we know about this unique spice and its potential to help with depression and other neurological issues.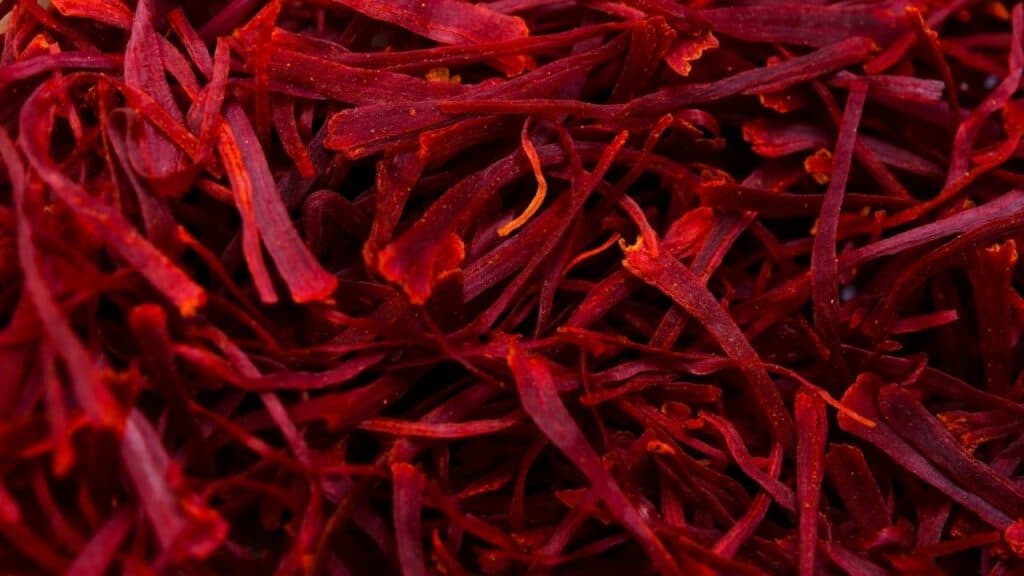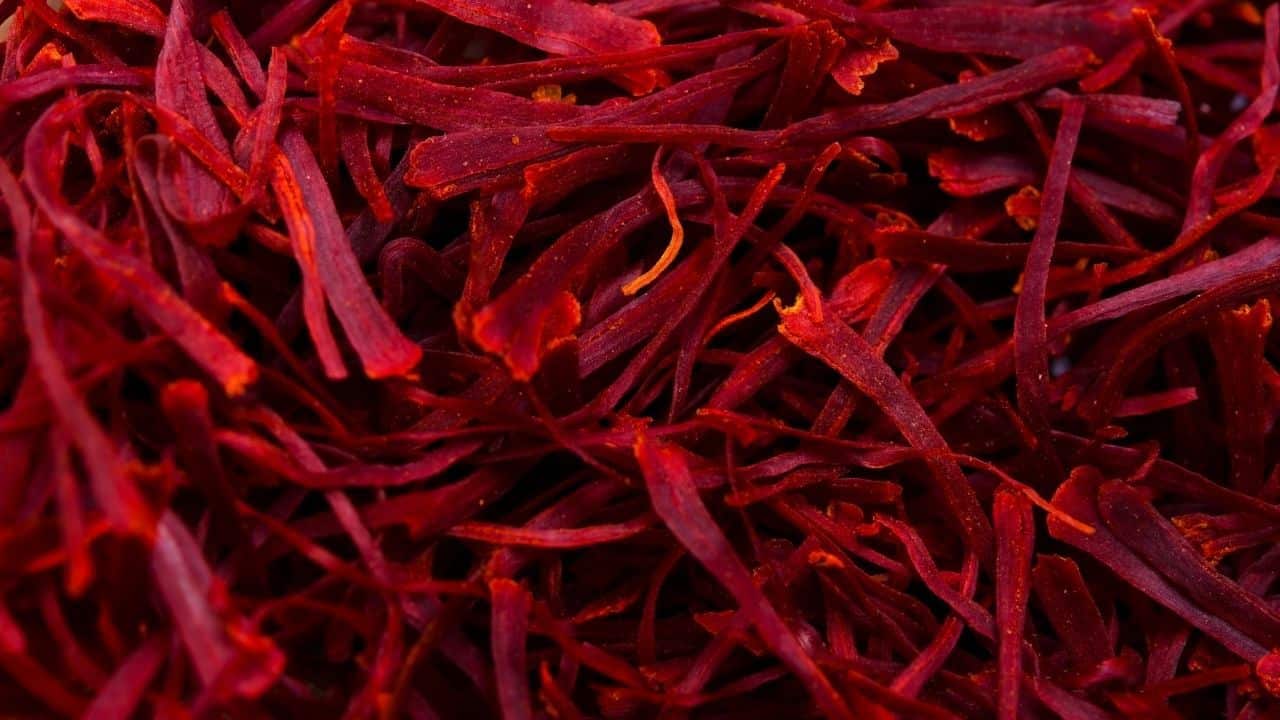 What Are Saffron's Nootropic Benefits?
Saffron has been found to have many nootropic benefits ranging from mood, focus, libido, memory and learning improvements, and added neuroprotection.1Yaqi Bian, Chen Zhao and Simon Ming-Yuen Lee, Neuroprotective Potency of Saffron Against Neuropsychiatric Diseases, Neurodegenerative Diseases, and Other Brain Disorders: From Bench to Bedside Front. Pharmacol. 2020
These benefits come from saffron's unique composition of chemical constituents which include crocin, picrocrocin, and safranal.2Tourandokht Baluchnejadmojarad , Seyed-Mahdi Mohamadi-Zarch , Mehrdad Roghani, Safranal, an active ingredient of saffron, attenuates cognitive deficits in amyloid β-induced rat model of Alzheimer's disease: underlying mechanisms Metab Brain Dis. 2019
Crocin is a carotenoid that gives saffron its characteristic red color, and it is responsible for the majority of saffron's antidepressant effects. Picrocrocin is a bitter compound that is responsible for saffron's flavor.
Safranal is an aromatic oil that contributes to saffron's fragrance.
These compounds have different properties that contribute to saffron's overall effect on the brain.
For example, crocin increases serotonin levels in the brain while also decreasing beta-amyloid plaques associated with Alzheimer's disease.3Faezeh Vahdati Hassani, Vahideh Naseri, Bibi Marjan Razavi, Soghra Mehri, Khalil Abnous, and Hossein Hosseinzadeh, Antidepressant effects of crocin and its effects on transcript and protein levels of CREB, BDNF, and VGF in rat hippocampus Daru. 2014
Picrocrocin is effective at reducing anxiety and depression as well as increasing libido.
Saffron's antioxidant properties have also been shown to help protect brain cells from damage due to aging, stress, or neurodegenerative diseases such as Alzheimer's disease and Parkinson's Disease.4Shawn Talbott,Andrea Armstrong,Michelle Massa,Jessica Royston,Markham McHenry, Targeted Dietary Supplementation Improves Mental Performance in Children FASEB. 2020
How can saffron be used for nootropic purposes?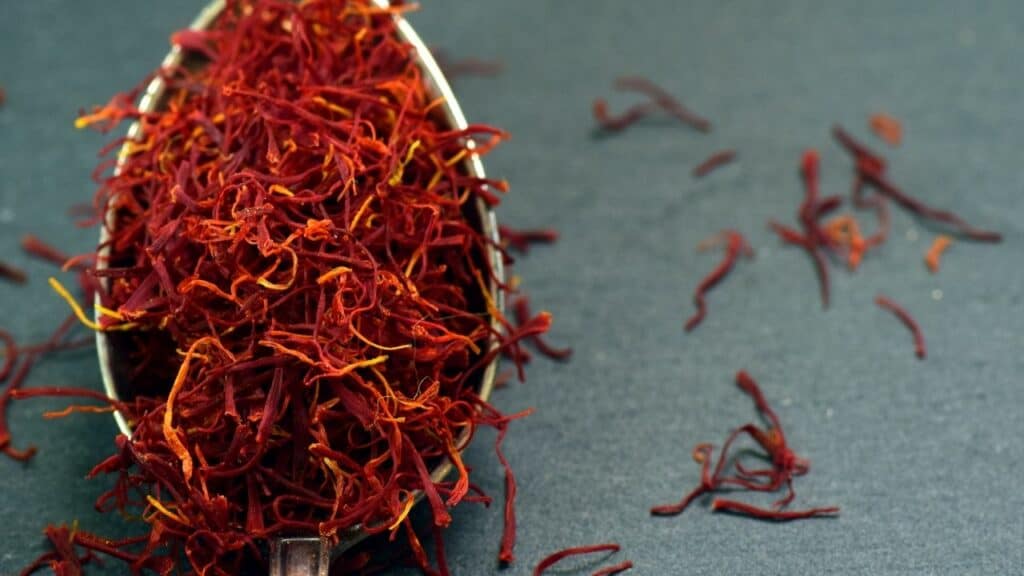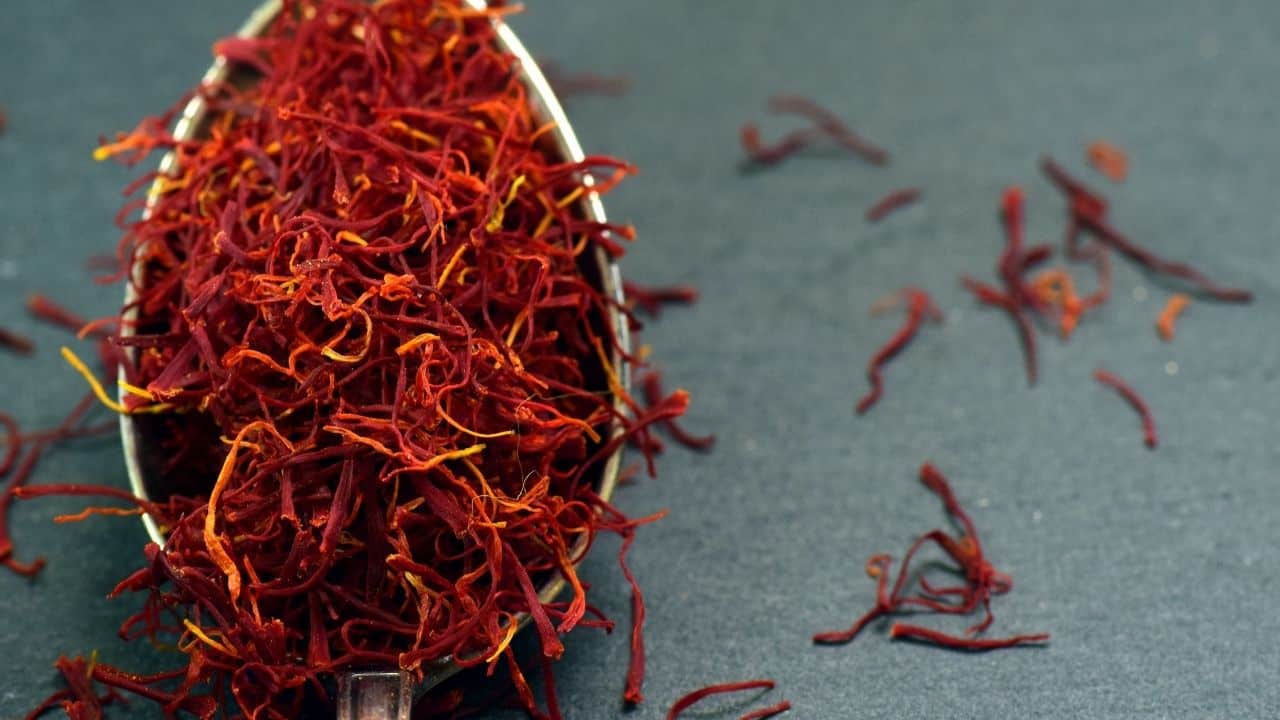 Saffron can be used for many different nootropic purposes. It's a fairly easy supplement to find, but keep in mind that saffron is a food product and does not have FDA approval as a dietary supplement.
This means that any claims made by supplement companies as to what a product containing saffron does are not approved by the FDA.
There is however a wealth of clinical peer-reviewed data that demonstrate many nootropic benefits with saffron as discussed below.
Depression and Anxiety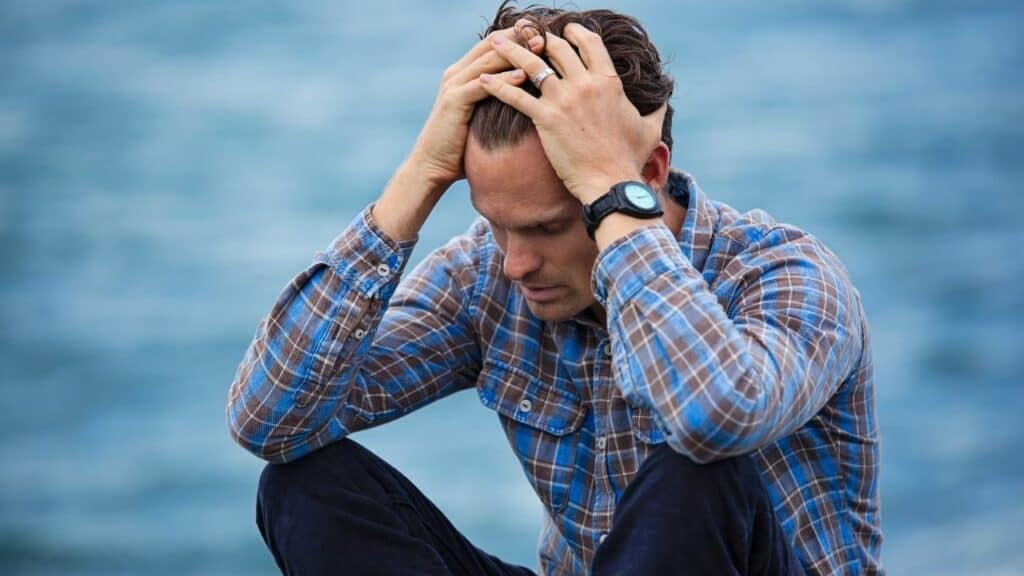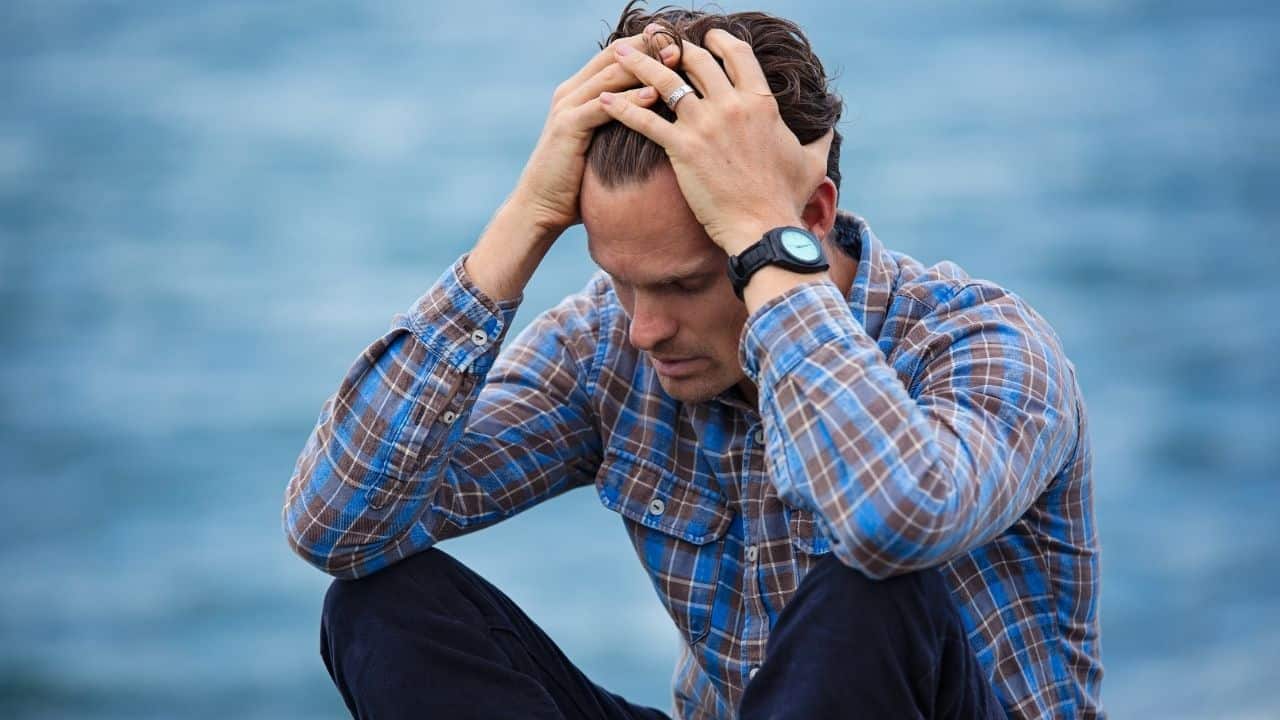 Saffron's ability to effectively reduce symptoms of depression and anxiety is one of its most prized qualities. It is one of the top natural herbal compounds that combat depression, with many studies backing this up.
Even traditional cultures utilized saffron for this purpose.
The most promising research comes from its head-to-head comparison against top prescription SSRI's.5Mojtaba Khaksarian, Masoud Behzadifar, Meysam Behzadifar, Maryam Alipour, Firouzeh Jahanpanah, Tania Simona Re, Fabio Firenzuoli, Riccardo Zerbetto, and Nicola Luigi Bragazzi, The efficacy of Crocus sativus (Saffron) versus placebo and Fluoxetine in treating depression: a systematic review and meta-analysis Psychol Res Behav Manag. 2019
A systematic review published in the Avicenna Journal of Phytomedicine found that saffron was as effective as the antidepressant drug fluoxetine (Prozac) for treating major depression.6Adrian L Lopresti , Peter D Drummond, Saffron (Crocus sativus) for depression: a systematic review of clinical studies and examination of underlying antidepressant mechanisms of action Hum Psychopharmacol. 2014
Saffron also has anti-anxiety effects. A recent 4-month double-blind randomized placebo-controlled trial on coronary artery disease patients found 40 mg Saffron extract is effective in alleviating anxiety.7Kobra Soheilipur, Mohammad Reza Khazdair, Seyyed Ali Moezi, and Gholamhossein Mahmoudirad, Comparing the effects of saffron, lippia, and saffron-lippia combination on anxiety among candidates for coronary angiography Avicenna J Phytomed. 2021Saffron also has anti-anxiety effects. A recent 4-month double-blind randomized placebo-controlled trial on coronary artery disease patients found 40 mg Saffron extract is effective in alleviating anxiety.
Anti-Inflammatory
Saffron's anti-inflammatory properties have been evident for years. Modern science is now elucidating what ancient cultures have known for thousands of years. Use saffron, feel better.
According to a review published in Food and Chemical Toxicology, Saffron has been shown to inhibit TNF alpha production in human blood cells while raising overall antioxidant status.8Mojgan Morvaridzadeh , Shahram Agah , M Dulce Estêvão , Ava Sadat Hosseini , Hafez Heydari , Omid Toupchian , Shima Abdollahi , Emma Persad, Ahmed Abu-Zaid , Gholamreza Rezamand , Javad Heshmati, Effect of saffron supplementation on oxidative stress parameters: A systematic review and meta-analysis of randomized placebo-controlled trials Food Sci Nutr. 2021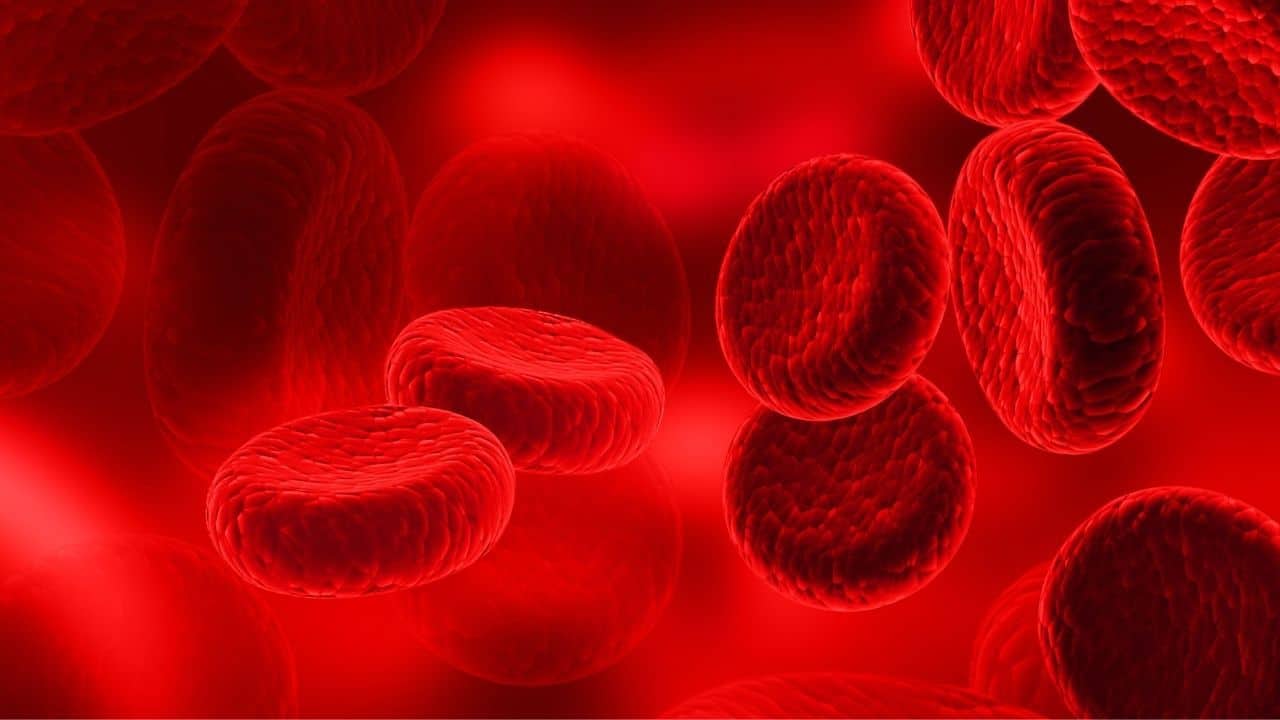 This is significant for neurological health as chronic inflammation can negatively impact cognitive function, memory, and mood over time, contributing to the development of Alzheimer's disease and other age-related neurodegenerative disorders such as Parkinson's Disease and depression.
Neuroprotection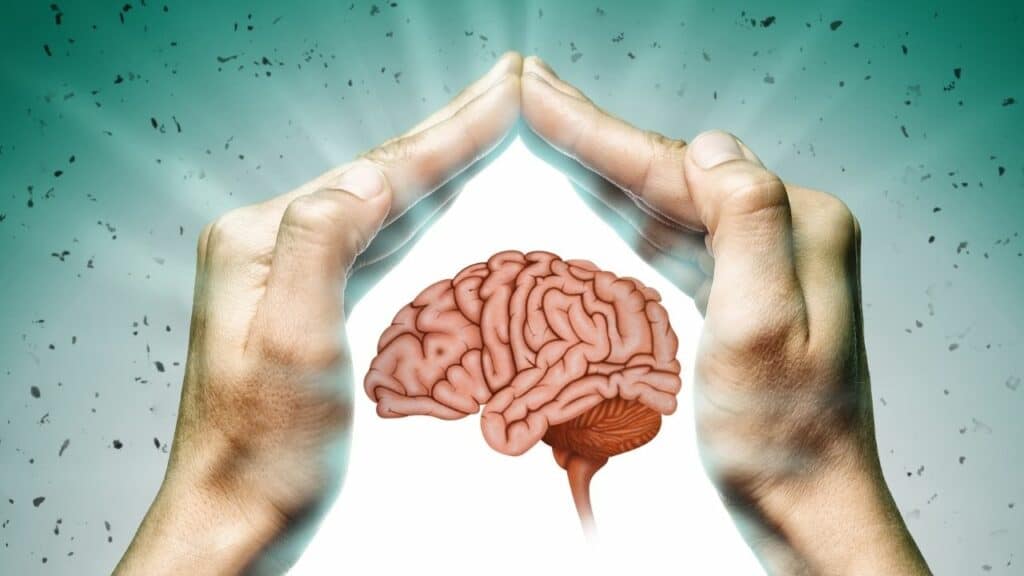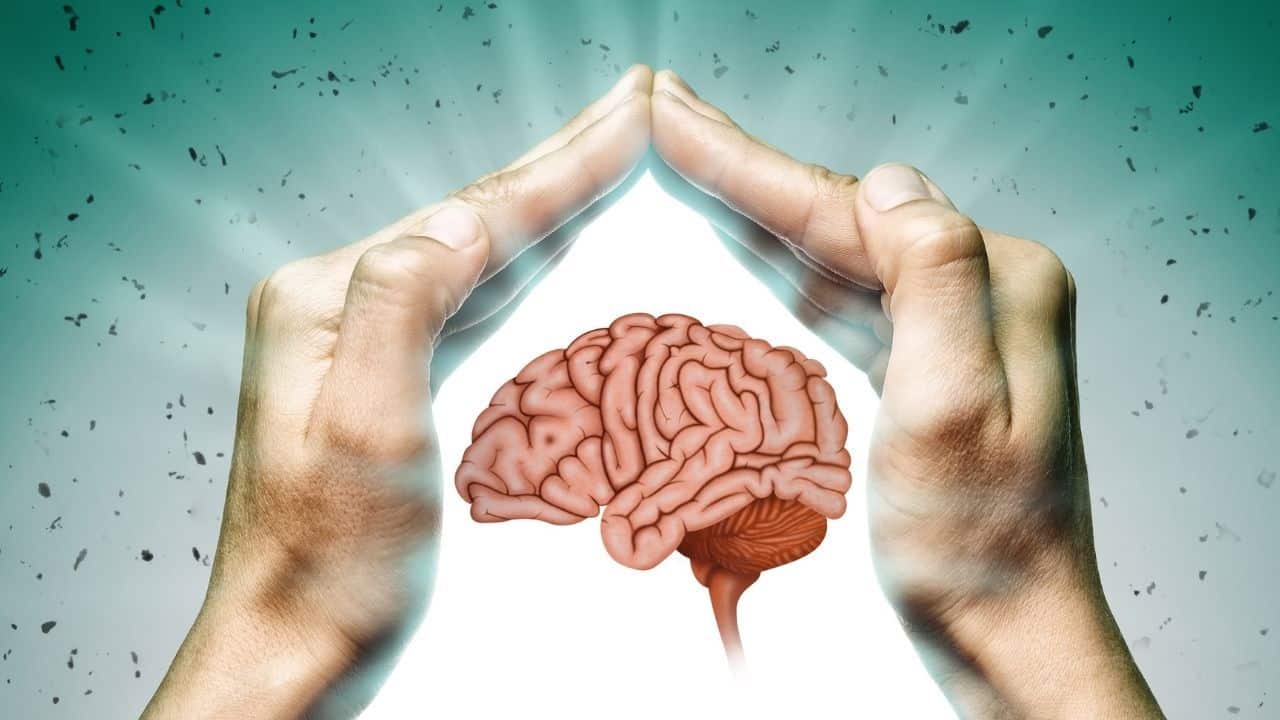 One of the most intriguing benefits of saffron is its neuroprotective qualities against degenerative conditions like Alzheimer's, Parkinson's, and even stroke.
Alzheimer's Disease
There's quite a bit of evidence demonstrating saffron, and particularly crocin, can reduce beta-amyloid plaques and neuroinflammation.9John W Finley , Song Gao, A Perspective on Crocus sativus L. (Saffron) Constituent Crocin: A Potent Water-Soluble Antioxidant and Potential Therapy for Alzheimer's Disease J Agric Food Chem. 2017
This kind of plaque accumulation and inflammation is associated with Alzheimer's disease, Parkinson's disease, and stroke.
Parkinson's Disease
Saffron shows promise in the treatment of Parkinson's disease. Several in vitro and animal studies show that saffron can ameliorate PD symptoms such as tremors, rigidity, and bradykinesia. The study also found that saffron improved antioxidant status and protected the brain cells from damage.10 Purushothuman, Sivaraman | Nandasena, Charith | Peoples, Cassandra L. | El Massri, Nabil | Johnstone, Daniel M. | Mitrofanis, John | Stone, Jonathan, Saffron Pre-Treatment Offers Neuroprotection to Nigral and Retinal Dopaminergic Cells of MPTP-Treated mice Journal of Parkinson's Disease. 2013
Stroke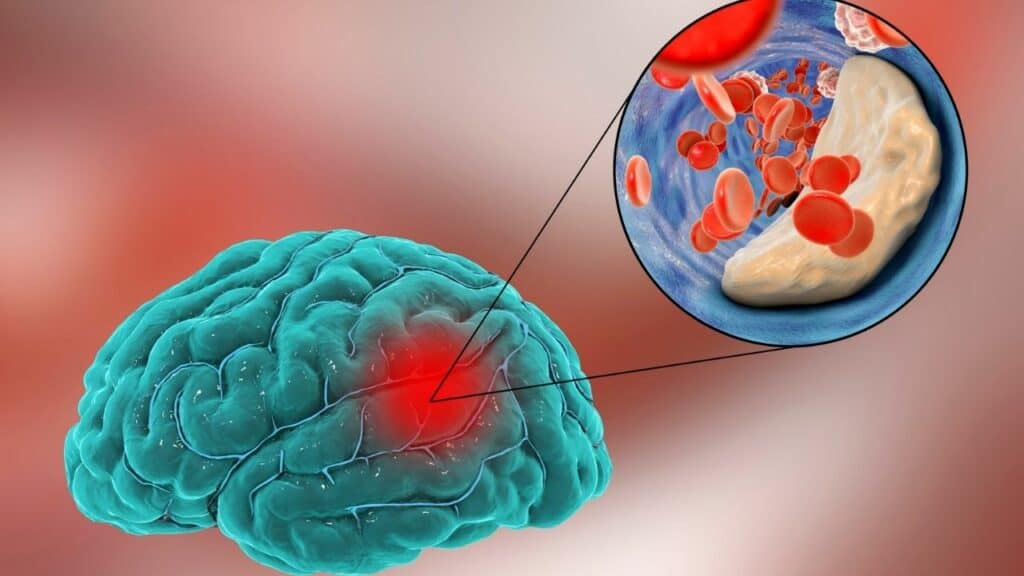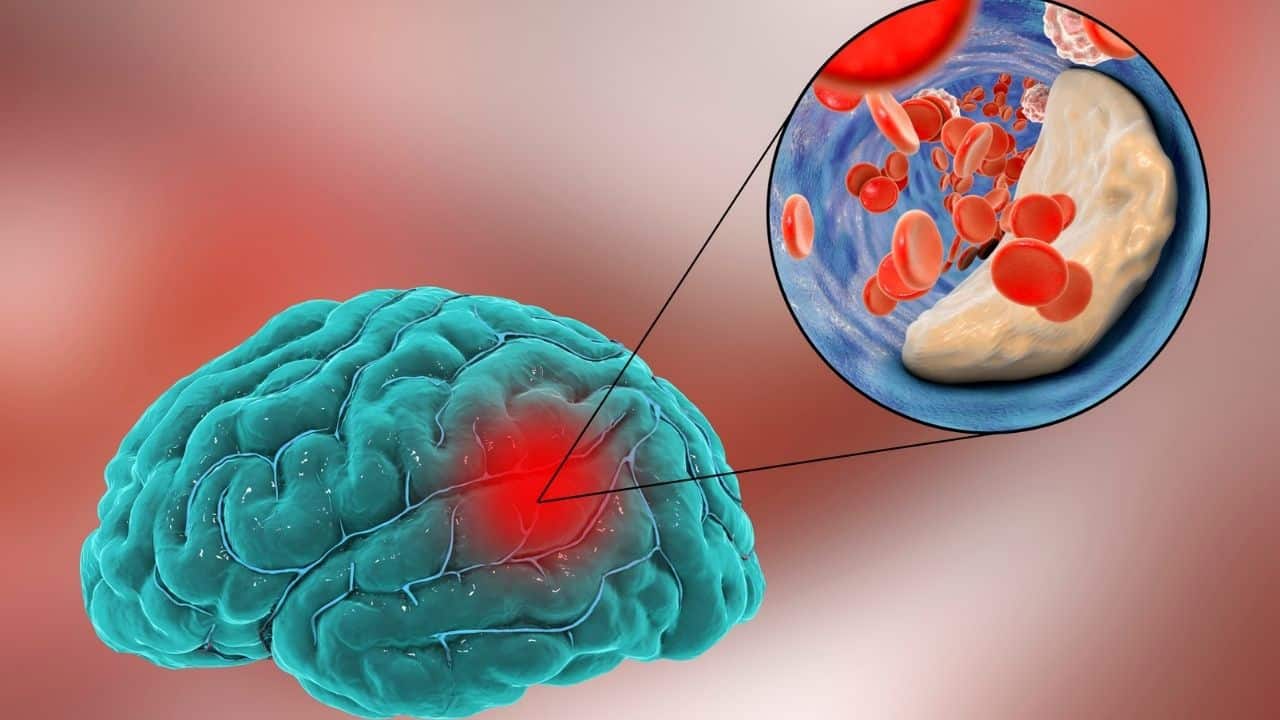 Saffron has also been shown to be effective in reducing the risk of stroke.
A 2021 comprehensive review of the existing data on the subject found saffron contributes to the downregulation of apoptosis, inflammation, and autophagy, alleviation of glial scar formation, prevention of oxidative stress, and reduction of brain edema which act as preventative measures against ischemic stroke. 11Shakiba Azami, Samira Asgharzadeh, Zahra Shahriari,Tahereh Farkhondeh, Therapeutic Potential of Saffron (Crocus sativus L.) in Ischemia Stroke Evidence-based Complementary and Alternative Medicine. 2021
Memory and Learning
Saffron supplementation has also been shown to be effective for memory and learning.
A 2019 review of the data found saffron was able to improve both working memory performance as well as long-term memory formation. 12Arezoo Rajabian, Azar Hosseini, Mahmoud Hosseini, and Hamid Reza Sadeghnia, A Review of Potential Efficacy of Saffron (Crocus sativus L.) in Cognitive Dysfunction and Seizures Prev Nutr Food Sci. 2019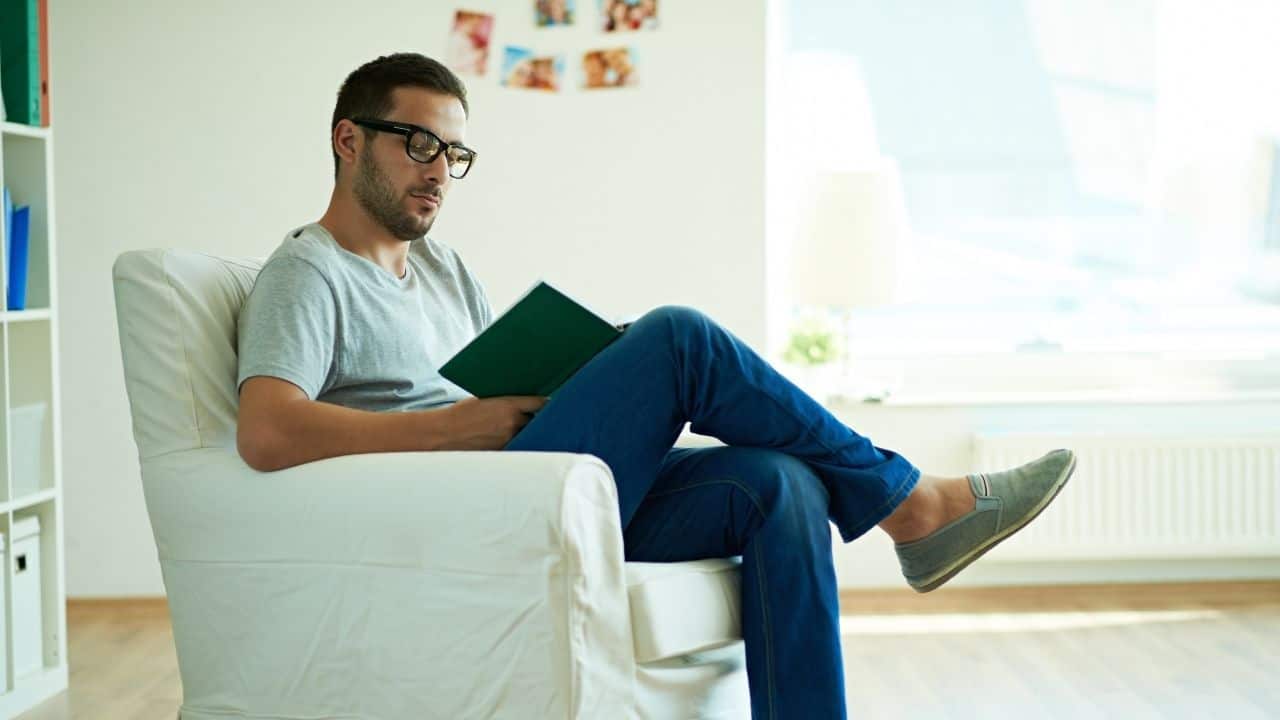 The saffron extract used in this study contained crocin, a carotenoid compound that is responsible for saffron's color.
Working memory refers to the short-term storage of information that can then be processed into long-term memories while learning ability describes your capacity to learn new things over time.
Both are essential components of cognitive function and mental processing speed, which play critical roles in helping you recall facts quickly, perform at higher levels mentally than the average person, think more clearly under pressure or when stressed out and
Libido and Sexual Performance
Post-Traumatic Stress Disorder PTSD
Animal models show that saffron extract and crocin enhance spatial learning and attenuate the freezing behavior while also significantly reducing plasma corticosterone levels and the anorexic time.13Sara Asalgoo, Gila Pirzad Jahromi, Boshra Hatef, Hedayat Sahraei The Effect of Saffron Aqueous Extract and Crocin on PTSD Rat Models: The Focus on Learning and Spatial Memory J Adv Med Biomed Res. 2018
How Saffron Works In The Brain
Saffron's action in the brain is similar to that of an SSRI as it is a major serotonin agonist. 14Mohammad J. Siddiqui, Mohammed S. M. Saleh, Siti N. B. Binti Basharuddin, Siti H. Binti Zamri, Mohd H. bin Mohd Najib, Muhammad Z. bin Che Ibrahim, Nur A. binti Mohd Noor, Hanin N. Binti Mazha, Norazian Mohd Hassan, and Alfi Khatib, Saffron (Crocus sativus L.): As an Antidepressant J Pharm Bioallied Sci. 2018
Serotonin plays an important role in mood regulation, appetite control, sleep patterns, attention span and social behavior.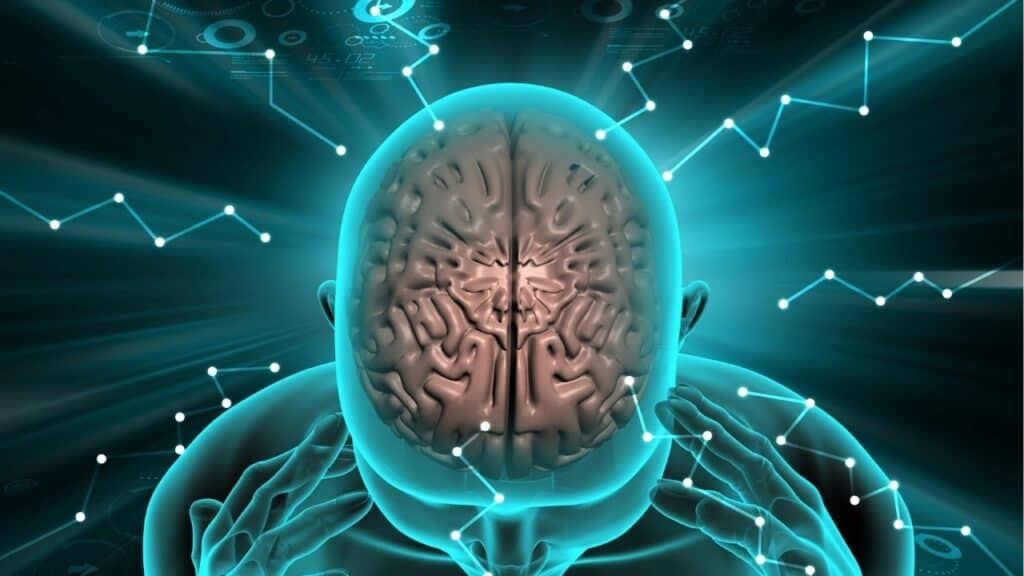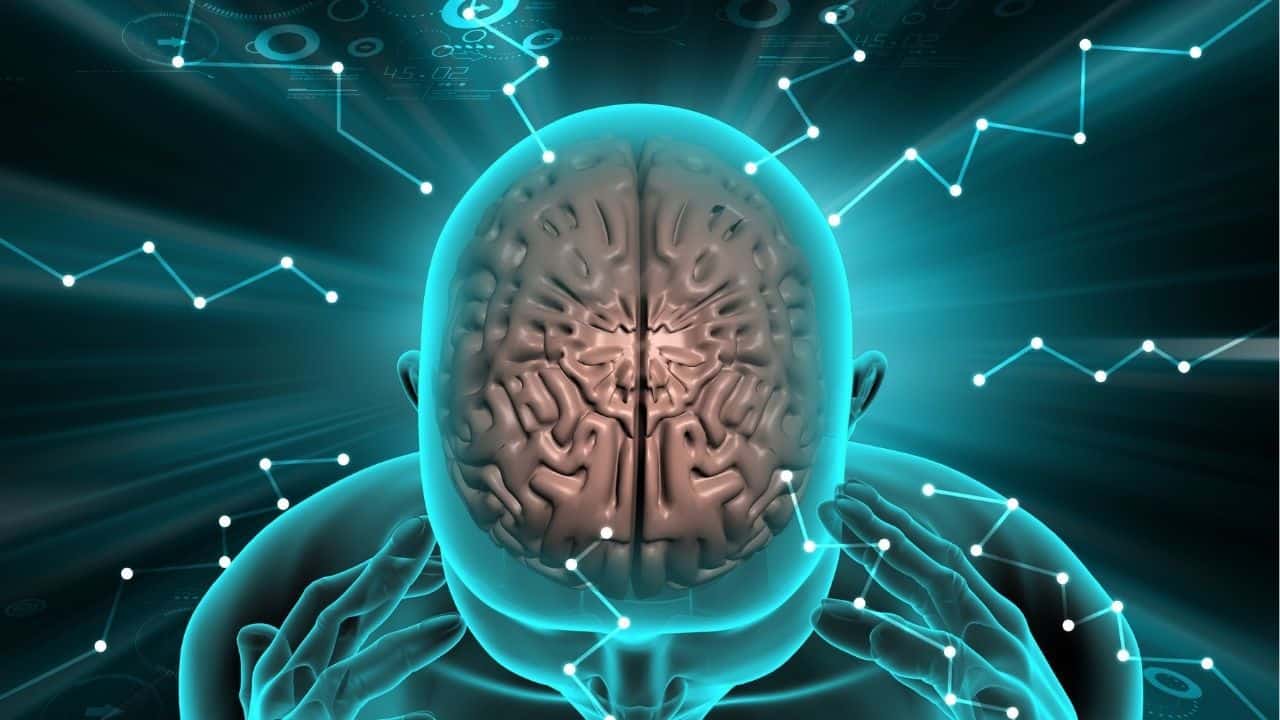 By activating serotonin receptors saffron can help improve all of these things without any negative side effects associated with current antidepressant medications used for this purpose.
A number of studies demonstrate saffron's superiority to certain selective-serotonin reuptake inhibitors (SSRI) for boosting mood and fighting depression. The most promising feature is that saffron has been shown to increase serotonin levels without any negative side effects commonly associated with drugs like weight gain or sexual dysfunction.
Studies on the pharmacokinetics of saffron and its constituents show that it is a glutamate antagonist which has a stabilizing, calming influence on the brain.15F Berger , A Hensel, K Nieber, Saffron extract and trans-crocetin inhibit glutamatergic synaptic transmission in rat cortical brain slices Neuroscience. 2011
Saffron And The Blood-Brain-Barrier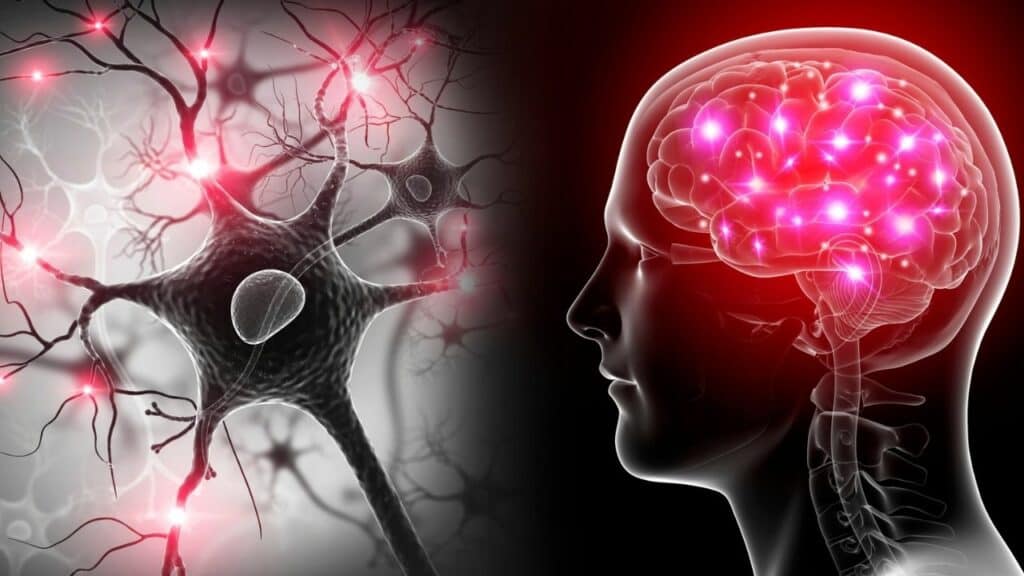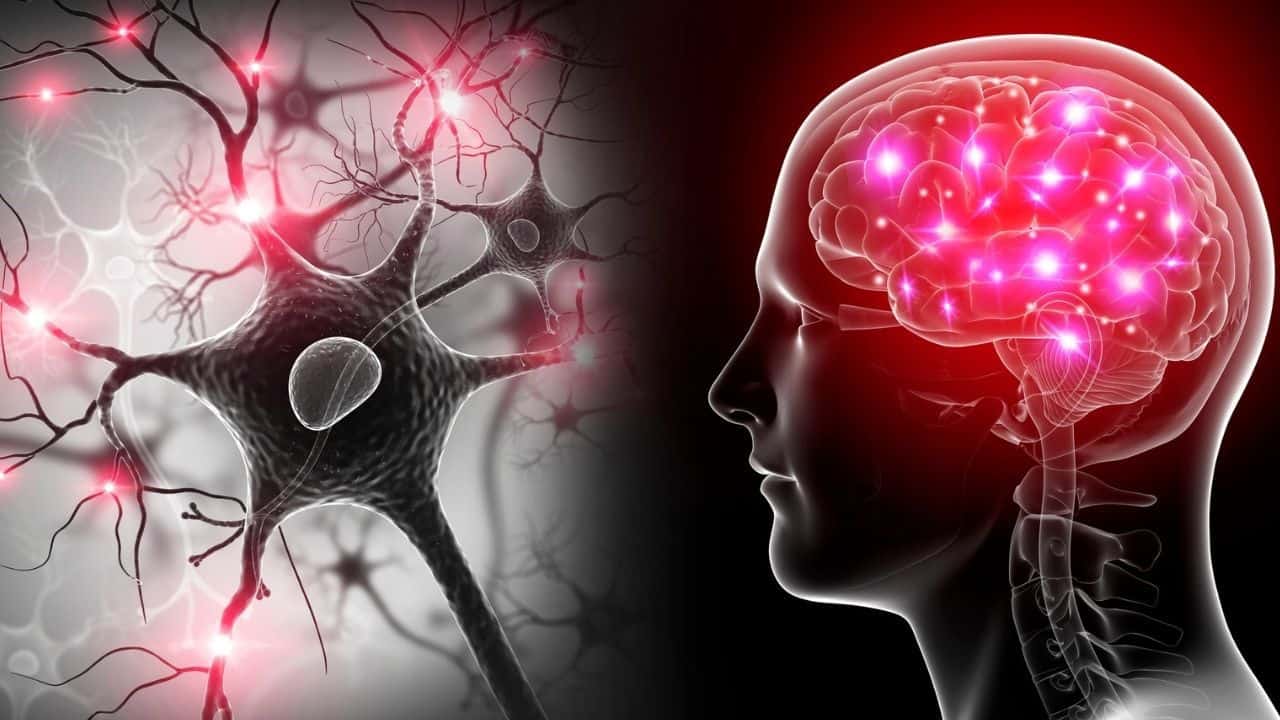 In both in vivo and in vitro studies, constituents of saffron were shown to interact with the blood-brain barrier.16Yazan S Batarseh, Sonali S Bharate, Vikas Kumar, Ajay Kumar , Ram A Vishwakarma, Sandip B Bharate, Amal Kaddoumi, Crocus sativus Extract Tightens the Blood-Brain Barrier, Reduces Amyloid β Load and Related Toxicity in 5XFAD Mice ACS Chem Neurosci. 2017
It's been shown that crocin crosses the BBB and provides protection against Aβ accumulation which is the leading indicator of Alzheimer's Disease. This also helps tighten the BBB, which helps protect the brain from exposure to harmful environmental toxins.
Saffron Quality Sourcing
When buying any supplement from an online source, always ask questions such as what extraction method was used? Were solvents used during processing? How much crocin does this product contain compared to other saffron supplements?
Crocin content can vary from .01% to 80% in the saffron extract market. Most saffron extracts contain between 0.025-0.05% of crocin. If you are taking a saffron supplement, be sure it includes enough crocin to offer nootropic benefits and is not contaminated with solvents or pesticides that would decrease its effectiveness.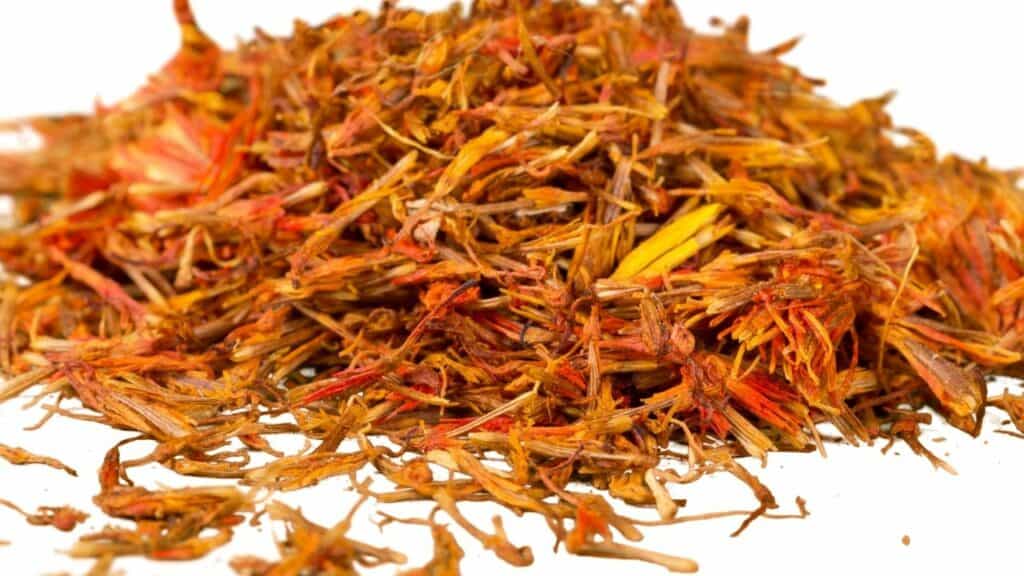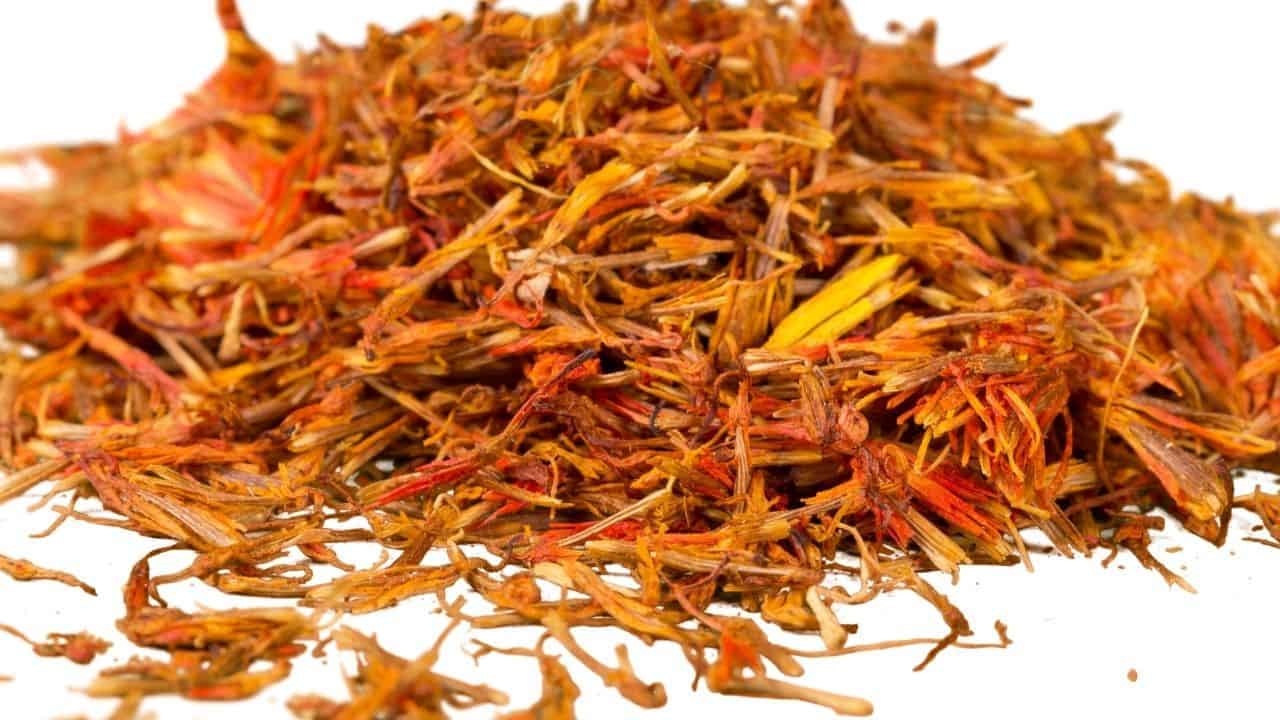 Safranal % is another value to keep in mind as it appears to play an essential role in saffron's antidepressant abilities, but there have been some inconsistencies when measuring safranal levels in saffron supplements which makes it difficult for consumers to determine if a saffron supplement has enough safranal to offer mood-enhancing benefits.
It's essential to look for saffron extract supplements that include at least .03% safranal, as this looks to be the industry standard.
Saffron Recommended Dose
Ideally, saffron should be taken in a dose of between 15mg-30mg per day. While slightly higher doses still have a relatively safe profile, consistent higher dose use (above 30mg/day) or acute doses higher than 200mg may lead to alterations in blood and hemodynamic parameters along with nausea, vomiting, diarrhea, and bleeding.
Most studied benefits were elicited with lower 30mg/day doses so there's no need to really go higher than that.
Safety and Side Effects of
Saffron is generally considered safe and well-tolerated. The most commonly reported side effects are headache, dizziness, dry mouth, and drowsiness.
These side effects usually occur when saffron is taken in high doses so it's best to start with a lower dose and increase gradually as needed.
There have been no reports of serious adverse events associated with saffron use but those who are pregnant or breastfeeding should avoid high-dose saffron supplementation due to a lack of safety data.17Hasan Badie Bostan, Soghra Mehri, and Hossein Hosseinzadeh, Toxicology effects of saffron and its constituents: a review Iran J Basic Med Sci. 2017