This Memorial Day, take advantage of great deals on nootropics and other wellness products to help boost your brainpower and overall health.
Stock up on everything you need to boost your wellness game. Your mind and body will thank you!
The personalized wellness company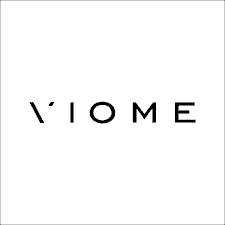 May 27th, 11 AM PT – May 31st, 11 AM PT
Sales valid
Health Intelligence Test $179 with code (Original price $299)
Gut Intelligence Test $129 with code (Original price $199)
SALUTE
Promo Code:
If you're looking for a comprehensive, personalized wellness plan that takes into account your gut health, food sensitivities, and nutrient levels, Viome is the company for you. Their tests are affordable and easy to use, and their products and services are designed to help you make healthy changes in your life.
Viome offers a variety of tests and analyses to assess an individual's health, including gut microbiome testing, food sensitivity testing, and nutrient testing. They also offer a range of products and services to help individuals implement the recommendations from their tests, such as probiotics, prebiotics, and supplements. Viome also provides coaching and support to help individuals make lifestyle changes to improve their health.
Viome's gut microbiome test is one of the most comprehensive on the market. It looks at over 1,000 species of bacteria, yeasts, and viruses in the gut and provides detailed information on each one. The report includes information on which bacteria are present in the gut, their abundance, and their function. The report also includes recommendations on which foods to eat and avoid based on the individual's gut microbiome.
Viome's food sensitivity test is a blood test that looks for IgG antibodies to over 150 common food proteins. The results of the test are used to create a personalized food plan that eliminates the foods that the individual is sensitive to. Viome's nutrient testing is a blood test that assesses an individual's levels of vitamins, minerals, and antioxidants. The results of the test are used to make recommendations on which supplements to take to optimize an individual's health.
So if you're ready to take control of your health, give Viome a try.
---
Memorial Day Weekend DATES of Sale: 5/20-6/5
No Code Needed on site for 30% off new CUBE, OOLER Sleep Systems, chiliPILLOW, Cool Luxe Mattress Protector and other accessories!
Use code DOCKPRO15 for 15% off DOCK PRO Sleep System which is better than the site!
Summer Sale DATES of Sale: 6/6-9/10
Use Code SUMMER30 for 30% off new CUBE, OOLER, chiliBLANKET Sleep Systems!
Use code DOCKPRO15 for 15% off DOCK PRO Sleep System which is better than the site sales all Summer
---
Get 45% off this weekend only!
Best deal we've ever seen for this product!
No code needed, just follow the link
OMNIPEMF NeoRhythm is a unique device that emits electromagnetic waves at different frequencies in order to encourage the body's natural recovery process. PEMF therapy has been shown to be an effective treatment for a variety of conditions, and the NeoRhythm is one of the most advanced PEMF devices on the market.
The human body, brain, and the whole nervous system, act like tuners that receive signals from outside the body. Once the signal is tuned properly, the body begins to resonate synchronously (entrain) with the signal. The NeoRhythm uses this entraining, signal-synchronization process to perform the desired actions in the body.
By emitting Delta, Theta, Alpha, Beta, and Gamma waves at different frequencies, the NeoRhythm is able to encourage the body's natural healing process. Delta waves are associated with deep sleep, Theta waves with relaxation and meditation, Alpha waves with a calm state of mind, Beta waves with concentration and focus, and Gamma waves with higher cognitive functioning.
The NeoRhythm is portable and easy to use, making it an ideal choice for those who want to experience the benefits of PEMF therapy without having to visit a doctor or clinic.
If you're looking for a PEMF device that is portable, easy to use, and offers a variety of frequencies to choose from, the OMNIPEMF NeoRhythm is a great option.
---
Take an additional 15% off Qualia Mind!
Most advanced preformulated nootropic stack on the market.
Packed with 28 cognitive-enhancing ingredients each clinically proven to boost cognition
Preferred nootropic product for many top biohackers and wellness professionals
Available in both caffeinated and decaffeinated versions
Qualia Focus is the sister product to Qualia Mind and comes with fewer ingredients
Qualia Mind is one of the most advanced cognitive enhancing dietary supplements on the market today.
Qualia Mind is a preformulated nootropic stack made by the company Neurohacker Collective, whose mission is to create groundbreaking products that help the body regulate its biochemistry and restore homeostatic balance.
Qualia Mind has been shown to improve focus, energy, and motivation in people with ADHD, and contains a blend of powerful ingredients that work together to support cognitive function and brain health.
Qualia Mind is also non-stimulatory, so it won't cause the jitters or crash like some other ADHD treatments.
It's touted by many high performers along with some of the biggest names in the health and wellness space as a nootropic powerhouse!
Pros
Most advanced nootropic formula on the market
All-natural ingredients
Clean formula: No toxic fillers or necessary preservatives
Many positive user testimonials
Option for less potent Qualia Focus Available
Over 50% off 1st Bottle
Use "15INSAVINGS" For Additional 15% Off
Cons
Large dose of 7 pills
More expensive than most other nootropics
More ingredients not always better.
---
Save up to 60% on Onnit products
Sale Includes supplements, fitness equipment, nutrition, digital programs, apparel, and doorbusters!
When it comes to supplements, Onnit is a company that has something for everyone. They offer a wide range of products, from pre-workout and post-workout formulas to energy boosters and recovery aids. Whatever your fitness goals may be, Onnit has a supplement that can help you reach them.
Their flagship product is Alpha Brain, a nootropic supplement that is designed to improve cognitive function. Alpha Brain has been clinically proven to improve memory, focus, and mental clarity. It is also backed by a money-back guarantee, so you can try it risk-free.
If you are looking for a pre-workout supplement, Onnit's Total Primate Care is a great option. Total Primate Care is a multi-vitamin designed specifically for people who follow a primal lifestyle. It is packed with nutrients that support energy levels, muscle recovery, and immune function.
If you are looking for a post-workout supplement, Onnit's Recovery Formula is a great option. Recovery Formula is a blend of amino acids and antioxidants that help repair muscles and reduce inflammation. It is also vegan and gluten-free, so it is perfect for people with dietary restrictions.
Onnit's supplements are not only effective, but they are also affordable. Their products are available in both powder and capsule form, so you can choose the option that best fits your needs. They also offer discounts when you buy in bulk, so you can save even more money on their products.
Whether you are looking for a cognitive enhancer, a pre-workout supplement, or a post-workout recovery aid, Onnit has a product that can help you reach your fitness goals. Their supplements are backed by science and priced affordably, so you can try them risk-free. Give Onnit a try today and see the difference their products can make in your workout routine.
---