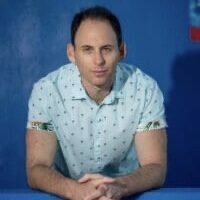 Erik Abramowitz, FNTP
Erik Abramowitz is a health coach, certified nutritional therapist, and biohacker. He is an advocate for nootropics and believes in using science to improve people's lives. Erik is also a new dad and loves spending time with his son. Before becoming a health coach, Erik was a stand-up comedian. He toured the country and performed at some of the top comedy clubs. But, after getting married and having a child, Erik decided to pursue a more meaningful career path. Now, Erik helps others achieve their health goals through his coaching practice and online programs. He is passionate about helping people feel their best, both physically and mentally.
Posts by Erik Abramowitz, FNTP
Adrenal fatigue is one of the most common health issues plaguing many people today. It saps your vital energy, wrecks your sleep patterns, and throws your hormone levels out of whack. The worst part is that it can't be technically diagnosed by a doctor which means there's no conventional medicine that offers adrenal support. Fortunately, …
At Holistic Nootropics, we are committed to presenting every individual with clear, trustworthy, evidence-based health and wellness information. To be your most trusted source of information, all of our content is medically reviewed to verify our contents' accuracy. The clinicians vetting our content bring extensive background from across the spectrum of medical specialties and their perspective from years of clinical practice, research, and patient advocacy.