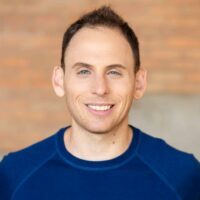 Erik Levi, FNTP
Erik Levi is a co-founder of HolisticNootropics.com and a certified holistic nutritional therapy practitioner. As an NTP Erik takes a nutrition first approach to health. He has worked with many different people to help them use nutrition to optimize their quality of life. Erik believes that mental health is a physiological process and cognitive enhancement is not something that can be achieved by just taking some pills with good Amazon reviews. Instead, true cognitive enhancement comes with the right balance of nutrients, movement, and gratitude. Erik continues to stay up to date with the most current nootropic and holistic health research and promises to deliver the best solutions possible. You can check out his personal health blog/podcast/YouTube Channel all under the name Holistic A-Hole.
Alpha Brain from Onnit is one of the most popular preformulated nootropic stacks on the market. It's highly touted by a list of celebrity high-performers including Joe Rogan who swears by Alpha Brain to help him have more engaging podcast interviews and enhance overall creativity. The following article is a comprehensive review of Alpha Brain, … Read more
At Holistic Nootropics, we are committed to presenting every individual with clear, trustworthy, evidence-based health and wellness information. To be your most trusted source of information, all of our content is medically reviewed to verify our contents' accuracy. The clinicians vetting our content bring extensive background from across the spectrum of medical specialties and their perspective from years of clinical practice, research, and patient advocacy.