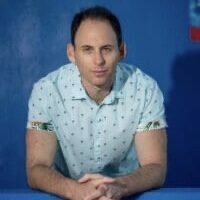 Erik Abramowitz, FNTP
Erik Abramowitz is a health coach, certified nutritional therapist, and biohacker. He is an advocate for nootropics and believes in using science to improve people's lives. Erik is also a new dad and loves spending time with his son. Before becoming a health coach, Erik was a stand-up comedian. He toured the country and performed at some of the top comedy clubs. But, after getting married and having a child, Erik decided to pursue a more meaningful career path. Now, Erik helps others achieve their health goals through his coaching practice and online programs. He is passionate about helping people feel their best, both physically and mentally.
Posts by Erik Abramowitz, FNTP
What Are MAO Inhibitors? Monoamine oxidase inhibitors (MAOIs) are a class of drugs that prevent the breakdown of monoamines, including vital neurotransmitters such as dopamine and serotonin. MAOs oxidize and remove these transmitters from the synaptic cleft. By preventing this action, MAOIs can indirectly raise levels of certain chemicals in the brain. This could potentially …
At Holistic Nootropics, we are committed to presenting every individual with clear, trustworthy, evidence-based health and wellness information. To be your most trusted source of information, all of our content is medically reviewed to verify our contents' accuracy. The clinicians vetting our content bring extensive background from across the spectrum of medical specialties and their perspective from years of clinical practice, research, and patient advocacy.