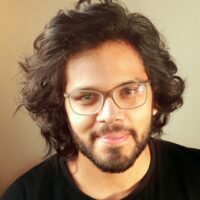 Dr. Darshan Shingala MD, MPH
Dr. Shingala is a medical doctor and a public health researcher. Dr. Shingala earned his Doctor of Medicine (MD) from Yerevan State Medical University and Master of Public Health (MPH) from American University of Armenia in 2020. Dr. Shingala is interested in the use of qualitative and quantitative research methodologies in the context of collaborative research in healthcare. Dr. Shingala aims to strengthen the preventive medicine framework by contributing to the development of critical approaches and exercising commitment to global health welfare.
Posts by Dr. Darshan Shingala MD, MPH
Sorry, we couldn't find any posts. Please try a different search.
At Holistic Nootropics, we are committed to presenting every individual with clear, trustworthy, evidence-based health and wellness information. To be your most trusted source of information, all of our content is medically reviewed to verify our contents' accuracy. The clinicians vetting our content bring extensive background from across the spectrum of medical specialties and their perspective from years of clinical practice, research, and patient advocacy.